By Sanjiv Gupta
Date: 30 Jul, 2020
Automation Is Key To Scaling Operations...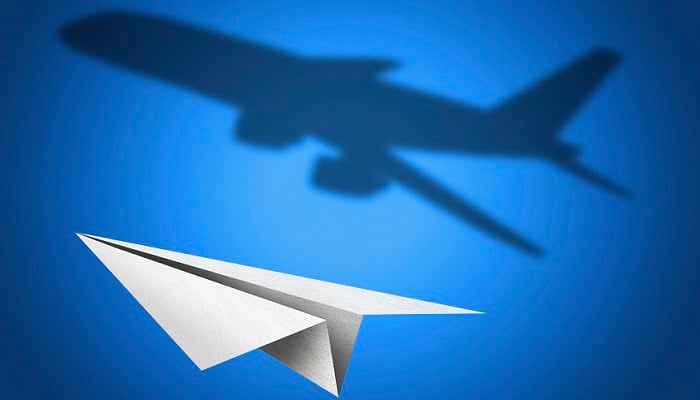 On his popular TV show "The Profit," entrepreneur Marcus Lemonis repeats this mantra frequently: successful businesses are built on the three P's; people, product, and process. The concept has its origins in lean manufacturing, but it has since taken hold across a broader spectrum of industries.
Each of the three P's is important, and if any one of them is missing, it's hard to produce consistently good results. When process is missing, quality suffers, and results can be unreliable. Innovation lags. Scalability is virtually impossible.
Process yields efficiency, quality, and consistency. Process is the keystone for companies that wish to scale up.
McDonald's was built on process. French fries should be fried for exactly three minutes and 10 seconds. They should be served within seven minutes after they come out of the fryer. And there is a proper sequence for building a McDonald's cheeseburger: bun, mustard, ketchup, onion, pickle, cheese, burger, bun. When I place an order at the McDonald's drive-through, I know exactly what I'll be getting.
In the world of supply-chain management, Wal-Mart is often cited as a pioneer of innovative processes. Early in the company's history, managers made a commitment to improving efficiency in supply-chain and driving costs down while keeping shelves fully stocked. Wal-Mart pioneered the distribution center model and was able to replenish products faster than their competitors. They were among the first to invest heavily in technology to connect warehouses, distribution centers, and retail stores. The end result was a more responsive supply chain, which drove higher sales and increased profits.
Process + Automation = Scale
While process is an essential prerequisite to scaling the business, it is certainly not the only ingredient. Automation plays an equally important role.
We have heard a lot in recent years about automation. In fact, the term "robotic process automation" has become something of a buzz phrase, as the term "robotic" is now being widely applied to information technology and is no longer limited to describing physical robots on the assembly line or in the warehouse.
As integration tools have become more powerful and flexible, and as RESTful APIs have become the norm; the potential for increased automation has exploded.
Smart companies are investing in automation because it yields efficiency and supports consistent processes. The combination of automation and process is necessary for any company that wishes to scale up.
Automation in a Post-COVID World
With the onset of the coronavirus crisis, automation has taken on even greater significance. When disruption happens, good processes ensure continuity. As COVID shutdowns and remote work became the norm, companies with existing automation tools in place fared better than their counterparts.
In the accounting department, for example, companies with existing software for automating account reconciliation, signoffs, and other period-end closing tasks were better positioned to deliver quarterly results on schedule. Companies with centrally managed systems for generating and sharing reports were better positioned to get information to decision-makers quickly, when it counted most.
In many respects, the COVID crisis didn't create new problems so much as it shined a spotlight on existing problems. As global supply chains were facing wild fluctuations in demand, potential order closures, and factory shutdowns; the inherent challenges of supply-chain management were magnified.
Automation removes friction from processes, ensures consistency, and improves responsiveness. When slow-moving inventory is growing staler by the minute, it's losing value. Responsiveness matters.
When a customer is ready to buy, but you don't have the inventory to sell them, you lose the sale. Or maybe you lose your customer to the competition.
Management by Exception
Even with the best process in the world, situations still arise in which someone has to make a decision. By flagging problems and recommending corrective action, smart automation enables management by exception. It's a far more efficient use of human resources.
After all, technology scales easily. People don't. More so as many of them remain remote, and perhaps less engaged than before.
McKinsey & Company describes five core components of automation: robotic process automation (RPA), smart workflow, machine learning/advanced analytics, natural language generation, and cognitive agents.
OpsVeda is doing all five of these.
OpsVeda provides leading companies with supply-chain automation powered by machine learning. Smart workflows, natural language agents, and advanced analytics monitor your supply-chain in real-time and provide recommended actions that increase agility and create value.
There are good reasons to invest in technology, even if you don't expect rapid growth; but if you intend to scale your business, automation is a non-negotiable requirement.
If your company is interested in scaling up, we would like to talk to you about how we can help. Visit us at https://opsveda.com or contact us at info@opsveda.com to learn more.