By Sanjiv Gupta
Date: 26 Aug, 2019
Too much Supply Chain Visibility, too little business impact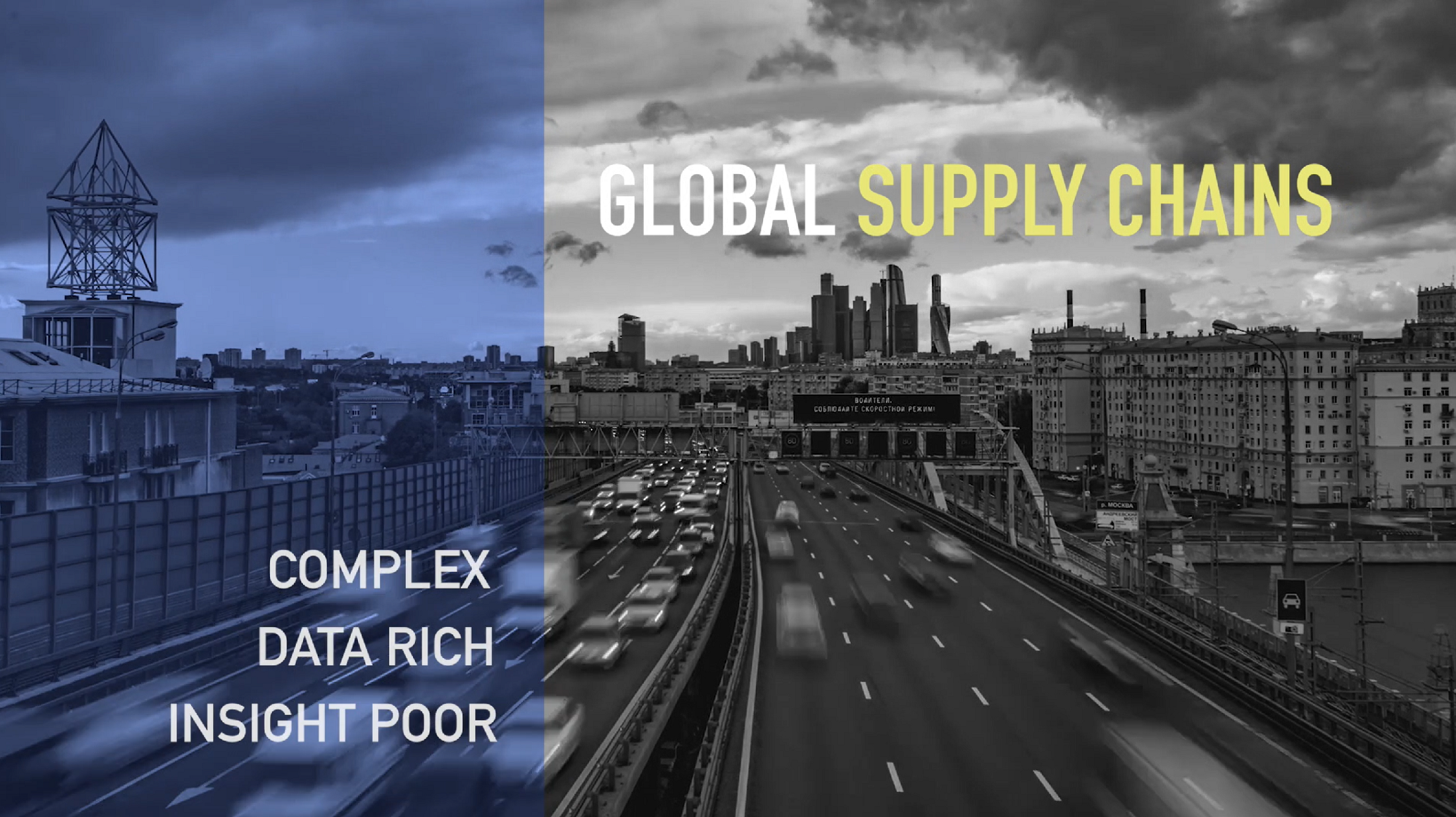 Even if you live in a cave, chances are you haven't missed the noise around 'Supply Chain Visibility.' The terms are many: "Control Tower", "Operational Intelligence", "Situation Room", "Supply Chain Cockpit", "Predictive ETA", and so on. From software vendors to analysts to users, each group has coined its own terminology.
Regardless of the title, these applications look similar - glitzy dashboards with an array of colorful charts and maps. The primary means of drawing attention is visual. But dig a little deeper and you'll see two glaring problems.
1) The definition of visibility is rather narrow and confined to the area of expertise of the software vendor, or the focus span of the user group. Some deal with channel sales / inventory visibility while others are about transportation visibility, and so on.
2) Few seem to provide any clue about what to do with all this new-found visibility. What is the business impact of delay? Is an action warranted?
While the first problem is limiting, the afforded narrow visibility is still useful to personnel in some very specific roles like logistics managers and account executives. But the second problem is more pertinent and even more limiting. To understand this better we need to look at how we got here.
Complete visibility has always been the Holy Grail for supply chain practitioners. In the 90s it was about ERP based integration providing accurate internal visibility. Soon after, however, managers understood that just an internal view was insufficient. They assessed that adding supplier and channel views could reduce supply chain leakage. Many companies achieved this new, external view, and the benefits have been worth the cost. Now, a decade and a half later, with the advent of IoT, ELD, GPS, and other technologies, there are a host of service providers for visibility of shipment whereabouts, geopolitical risks, transportation schedules, in-transit conditions of cargo, etc. A lot of this information is available in near real-time.
In the first two stages of visibility mentioned above, the benefits accrued readily. However, growth has been stagnant. Why is it not as easy to benefit from the increased visibility? The reason is the proportional increase in process and analytical complexity. A limited increase in data points is manageable by humans. A bit of spreadsheet calisthenics and the results will show. But as the quantum and cadence of data increases, humans cannot keep up. An analogy would be the early days of flight vs. today's trans-Atlantic ones. Early improvements in aircraft technology provided incremental benefits and the learning curve for pilots was also incremental. As technology improved further, benefits like increased range, reduced fuel and new comforts were clear but the complexity also made it necessary for an autopilot to support the human pilot.
Today, supply chain visibility has reached a stage where managers have to be supported by an autopilot. Mere visualizations do not exploit the power of the newly available information to the fullest. Enterprises need Robotic Decision Automation (RDA).
RDA uses machine learning and optimization algorithms to work through all the data to simulate and compare multiple decision options. With the ever-increasing horsepower of in-memory technology, the process can be repeated as soon as new data becomes available. In most cases, the "right" decision will be clear based on the desired financial or SLA outcomes. A lot of the decisions can be on autopilot. The manager needs to review only those cases where the outcomes from different options are close enough to warrant human scrutiny. RDA keeps learning from those managerial decisions too. So next time it encounters a similar situation, the manager may not have to be bothered.
In the absence of RDA, the benefits from increased visibility is a little more than analytics eye candy. Before bringing in all the data, managers and IT teams should assess what it will take to generate meaningful ROI. What worked during past phases of increased visibility does not work today. Traditional tools, even with the best of human intent cannot keep up with the volume and velocity of today's data, often times confused with the so called 'supply chain visibility', being paraded by numerous vendors.
Surrounded by a lot of overwhelming maps and dials created in the name of supply chain visibility? Or tired of seeing where the shipment is without knowing what's in the shipment, which 2% needs attention, and which 98% you could care less about?
Curious to know how OpsVeda can unlock the dollars hidden beneath the visualization? Keen to put your supply chain in autopilot? Let us do it for you - all you have to do is click the "Contact Us" button.