By Sanjiv Gupta
Date: 29 Aug, 2020
Top Priorities for 2H 2020 and beyond...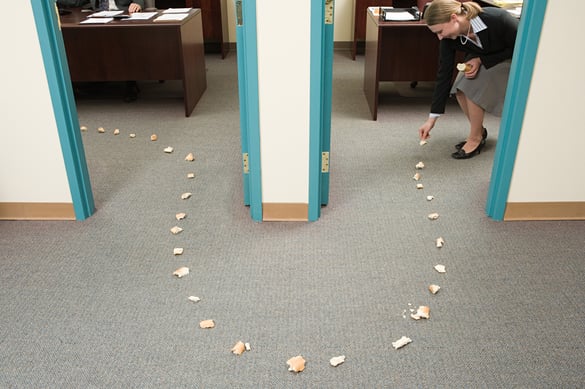 In the weeks following the onset of the COVID shutdowns, most organizations were in crisis-response mode; but as things return to a normal (or semi-normal) state, business leaders should pause, take some time to assess the efficacy of their actions, and internalize the lessons learned.
What does that mean for Operations and Supply Chain Managers? In many respects, the corona-crisis has exposed and magnified some of the problems that have always existed in the supply-chain. This is an opportunity to re-examine some of those weak points and take corrective action that will serve your organization well over the long-term.
Let's look at some of the TOP PRIORITIES in the post-COVID era:
Accelerate the Flow of Information
Our goal is to identify value leaks in the supply-chain and to minimize or eliminate those leaks. We are all familiar with these scenarios: You lose a sale because you can't deliver the merchandise when the customer needs it. Your sales manager spends extra money to expedite a shipment of product that arrived at your warehouse later than expected. You got stuck with a truckload of slow-moving inventory that is losing more and more value every day.
There is a common theme through all of these situations: if you had known about it earlier, you could have prevented part or all of that loss.
ELD's and integrated cloud technologies are making it possible to monitor the location and environmental conditions of your shipments in real time. When that data is available alongside up-to-the-minute information about external conditions (such as extreme weather events), you can more accurately predict adverse events and respond earlier. You can plug the value-leaks.
End-to-End (E2E) real-time monitoring is a key building block for a highly responsive supply chain, and it needs to be on the road-map for any company that wants to optimize its supply chain.
Invest in Automation
For companies that wish to operate at scale, automation is a non-negotiable requirement. When the Coronavirus crisis hit, businesses around the world scrambled to adjust, as many people in the workforce shifted to remote work. Others were unable to work at full capacity while they tended to children at home, or dealt with other challenges of daily life in the "new normal".
Companies that already had automation in place were quicker to adjust. Technology scales easily. People do not. When you invest in hiring good people, and provide them with automation tools, you create more value from the knowledge and effort that each of those employees provides.
The combination of good processes and process automation results in a scalable and resilient business.
Create Your Game Plan for AI
Artificial intelligence (AI) has been on the radar screen for years. It has finally become a reality. With the volume of data that is now available, and the power of systems to store, retrieve, and analyze that data, often in real time, businesses have more power than ever before to gain useful insights from their data.
It is often said that "data is the new oil". It has tremendous value, but only if you have the tools necessary to extract it, refine it, and deliver it to someone who can make use of it.
Companies that understand the value of data as a strategic asset will ultimately build long-term competitive advantage over those that do not. AI is a critical component of turning that vision into a reality. If AI is not already part of your strategic IT road-map, now is the time to add it.
Sell the Vision Internally
More than ever before, winning companies are defined by their ability to recognize the strategic value of technology and their willingness to invest in that vision.
When an organization has end-to-end visibility of supply-chain events in real time, when decision-makers are proactively notified of incidents that require their attention, and when data-driven insights are available to support sound decisions… supply chains operate more efficiently.
If the C-suite is not aligned around that potential, then it's time to make that case. The COVID crisis has made it abundantly clear that efficient and resilient supply chains matter.
OpsVeda leverages machine learning and other advanced analytic techniques to monitor your supply-chain in real-time and provides specific quantity and value assessments relating to such events.