By Dianna Bai
Date: 2 Feb, 2023
Are You A Consumer or Creator?
OpsVeda CEO Sanjiv Gupta recently gave a talk at High Point University's Phillips School of Business about his journey as a creator. Delve into his thoughts below about what it means to bring original products into the world.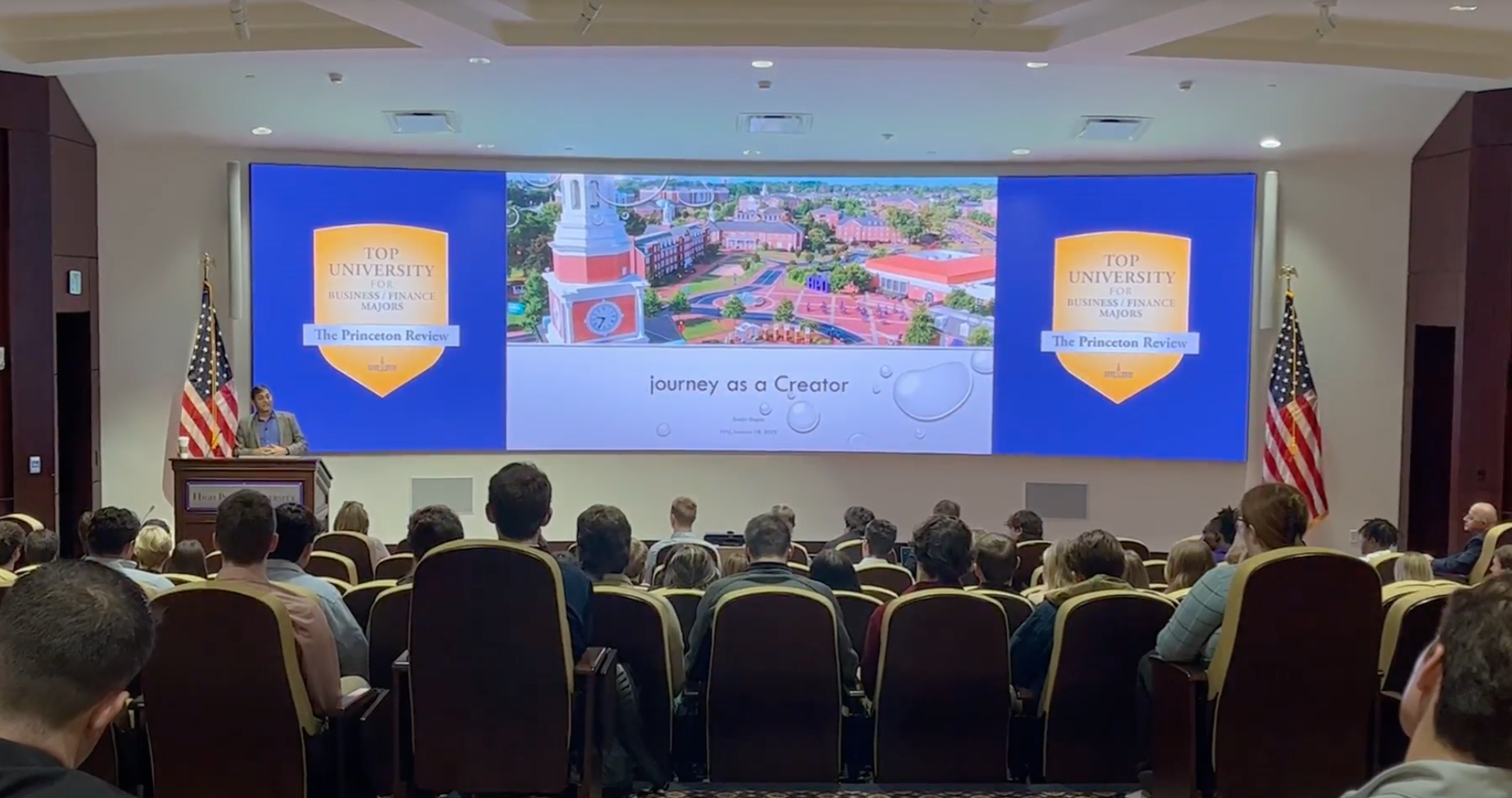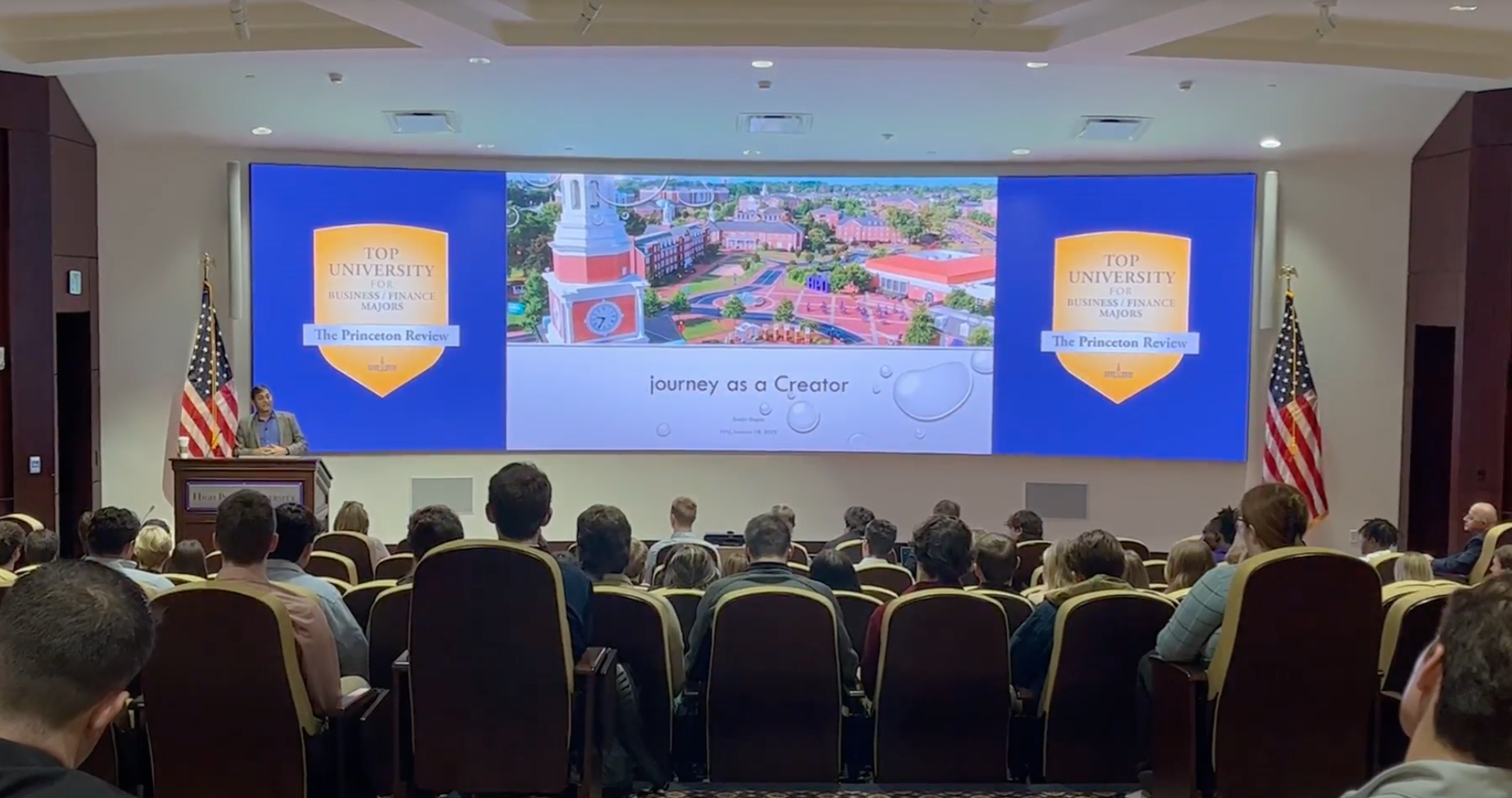 Do you ever stop and truly take in the timeless pieces of art, buildings, services, applications, or creations around you? How do some things survive the test of time and last throughout the centuries?
Take Las Vegas, for example. The Bellagio, Caesar's Palace, and other landmarks are amazing creations. If you can make it past the slot machines and oversized cocktails, do you ever notice the sheer magnificence of Las Vegas?
Products like the iPhone that you hold in your hand or the Tesla that everyone is dying to make their next big purchase are amazing, too. Brilliance is everywhere.
That was one of the key themes OpsVeda CEO Sanjiv Gupta touched on last week at High Point University's Phillips School of Business. HPU students filled the auditorium to hear insights from Gupta's entrepreneurial journey.
Where did these amazing things come from? From the mind and efforts of creators.
The people who create are different.
"The people who create are different," Gupta said. Most people are consumers: they eat or use something, evaluate services, and follow the lead. A creator thinks differently.
He encouraged students to consider a new perspective as they journey through life and look to the future with a different mindset-–the mindset of the creator.
While consumers see what is before them, creators see what could be.
Consumers watch TV while creators write the script.
Consumers play the game while creators design and make the game.
"As a creator, there are opportunities everywhere to bring something new or original into being," Gupta said. "Creators don't just see the brilliance in the products and services they consume. They explore how and why things work and tinker with the world around them."
Try to wonder why it works. How did they do it?
Gupta said it's the difference between being the people who leave Yelp reviews and the people who see a market to engage people to give reviews and creating a platform like Yelp.
So what's the mindset of the people who create amazing masterpieces? The people who go against all the naysayers and persevere through every challenge to bring their work to life?
Creators seek out brilliance. They're on a never-ending pursuit of perfection.
Creators seek out brilliance.
They're on a never-ending pursuit of perfection.
If you think about it, creations are everywhere and they are happening continuously. Amazing creations could lead to outsized success and returns. Gupta encouraged the students to think about how they could create by reaching for their full potential.
"Seek out projects that inspire you, make learning goals, and hustle to find opportunities," he said.
Are you a consumer or a creator?
Sanjiv Gupta founded OpsVeda to bring operational intelligence to business operations across the supply chain, retail, and manufacturing industries. OpsVeda's cloud-based application is easy to use and implement and can deliver actionable real-time insights that help business leaders improve operating margins. Take OpsVeda for a test drive today by signing up for free trial.